The evolution of Rioja wine
THE WINERY
When you have become a classic, there is only one way ahead – innovation. That is the philosophy of Bodegas Murua, a winery that only focuses on exquisite quality, with very low vineyard yields and very high self-exacting standards.
That is how we wake up every morning at Murua, with very clear goals and focusing all our human and technological resources on a single aim: constant improvement, to continue making the best wines we could ever have made.
That is the way Bodegas Murua has worked since the Middle Ages at Elciego, in the Rioja Alavesa region, on the evolution of Rioja wine to conquer palates and markets, especially since the winery became part of Masaveu Bodegas in 1974.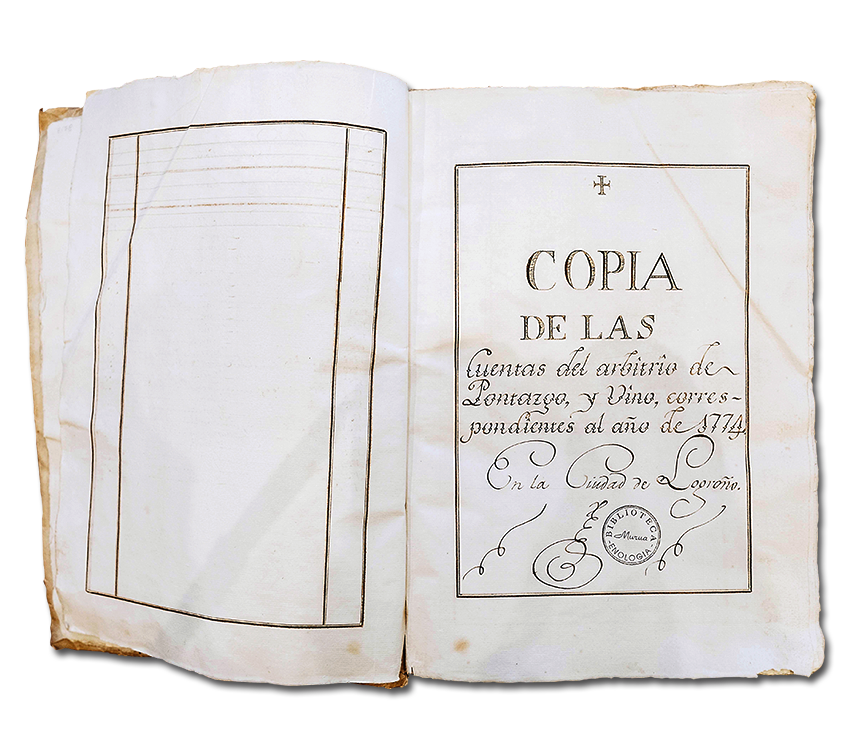 THE LANDSCAPE
A total of 51 own plots of different varieties make up more than 80 hectares that Murua owns in Rioja Alavesa (Elciego, Laguardia, Villabuena de Álava, Leza, Lanciego and Navaridas). Divided into eight areas with different varieties depending on the "territori", orientation, exposure to the sun, etc., the plots are located around the winery, where they evolve before our eyes and under our caring hands.
Masaveu Bodegas comprises the five wine-growing corporations owned by Corporación Masaveu: Bodegas Murua S.A., Bodegas Fillaboa S.A., Bodegas Leda Viñas Viejas, S.L.,, Bodegas Pagos de Araiz S.A and Pomaradas y Llagares de Sariego, S.L., located in different enclaves scattered around Spain, each its strongly distinctive wines, soil and soul.
In 1974, under the stewardship of Pedro Masaveu Peterson, the Masaveu family made its first investment in the industry with the purchase of the "Bodegas Murua S.A." winery, following in the steps of their ancestor, Don Federico Masaveu Rivell, who already owned vineyards in the mid 19th century in Castellar del Vallés (Barcelona), where the family originates from.
Initially, "Bodegas Murua S.A." was purchased with the aim of making wine privately, out of the family's passion for wine and its links with the wine-making world. Following the decease of Pedro Masaveu Peterson, he was succeeded as chairman by Elías Masaveu y Alonso del Campo, who decided to restructure the winery and start marketing the quality wines it was producing.
It was in 1998, when he took over the helm of the wineries, that José Masaveu Herrero organised, streamlined and started to professionalise their operations. Once again, it was the Masaveu family's passion and feeling for the worth of wine that led one of its members to devote himself body and soul to the wineries, an effort that he has carried on to this very day.
The wines made by Masaveu Bodegas are renowned as a benchmark of quality and an example of respect for the soil. While all our wines have their own unique style and a very distinctive character, at Masaveu Bodegas we try to ensure that they all stand for the same commitment: our commitment to quality as an underlying philosophy and as the force driving our conduct in all spheres and processes of the production cycle.
We are artisans of wine. We produce in small volumes: Murua 250,000, Fillaboa 200,000, Valverán 18,000, Pagos de Araiz, 400,000 and Leda 80,000 bottles. We don't believe in large productions; our focus is on having close control over the process to ensure the best end result.
Making wine from our own vineyards, together with a determination to convey the character of the terroir in every bottle, are the common traits connecting all the different projects scattered around the Spanish landscape, forming a suggestive mosaic of varieties, colours, aromas and flavours.