A visit for curious wine lovers looking to discover a world of sensations without borders.
With views of the Sierra de Toloño Mountain Range and the vineyards surrounding Bodegas Murua, Rioja Alavesa is the perfect starting point to discover the Masaveu Bodegas project, present in five different designations of origin. In all of the places where the wineries are situated: Rías Baixas, Navarra, Castilla y León, Asturias and Rioja Alavesa, respect for the environment is their identity stamp, continuously evolving to find the perfect balance between tradition and modernity, striving to achieve the excellence and personality of each and every one of the terroirs reflected in their wines.
A tour of the interior of the winery enables you to find out about the details of the winemaking process, and the small differences that can be found in the wines that we will later taste, depending on the regions where they are made.
A commented tasting with a light snack becomes an enthralling mosaic of varietals, colours, aromas and flavours, whilst taking a walk-through time admiring the amazing oenological library and the private art collection, owned by Corporación Masaveu, with artworks dating from the 15th century up to the present day.
Guided visit of the vineyard and winery including a tasting of wines from different wine regions.
Times: Monday to Saturday. Consult times. Monday: check availability. Sunday closed.
Duration: Approximately 2 hours.
Tasting: Includes Fillaboa, Pagos de Araiz Rosado, Más de Leda, Murua Reserva and Valverán 20 manzanas.
Price per person: 50€ (VAT included).
Children from 11 to 17 years old 10,00 € (VAT included).
Maximum 12 visitors. Reservation recommended.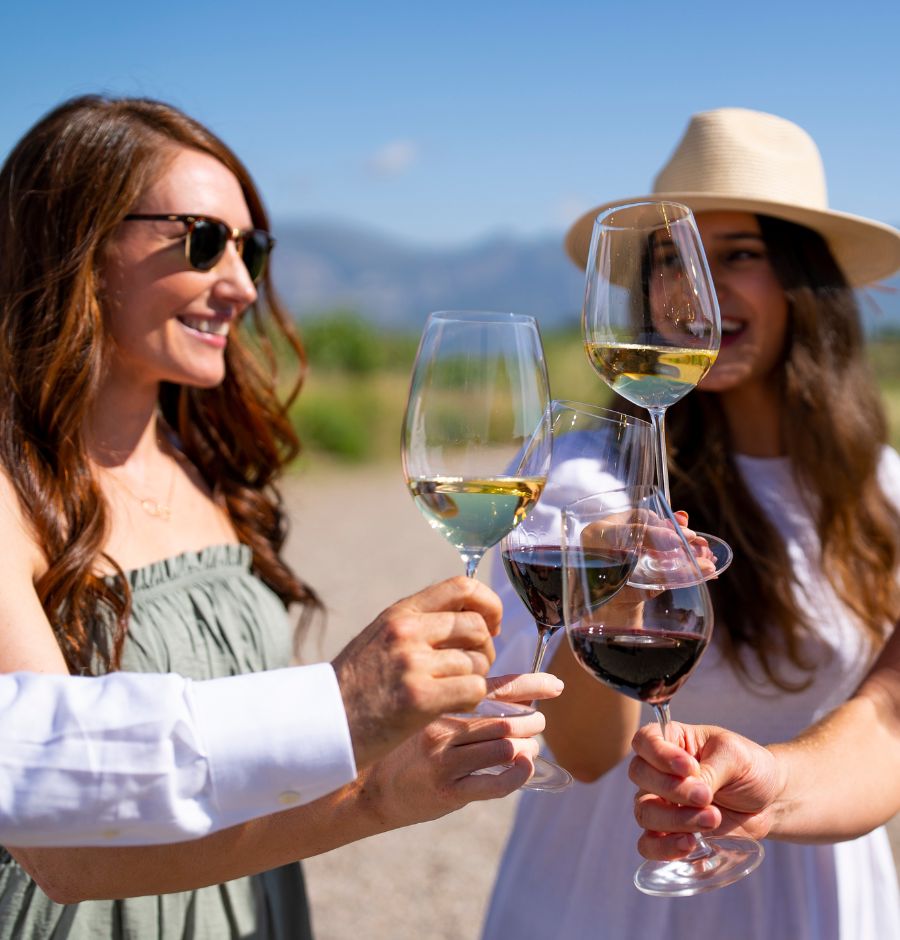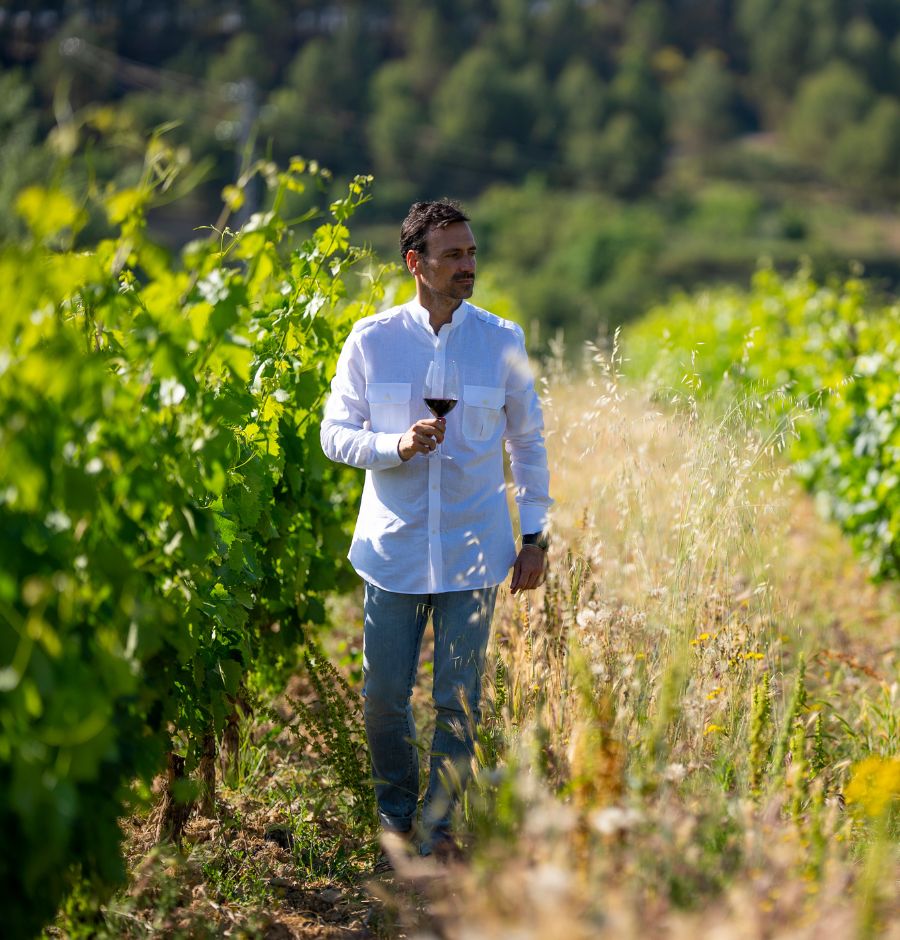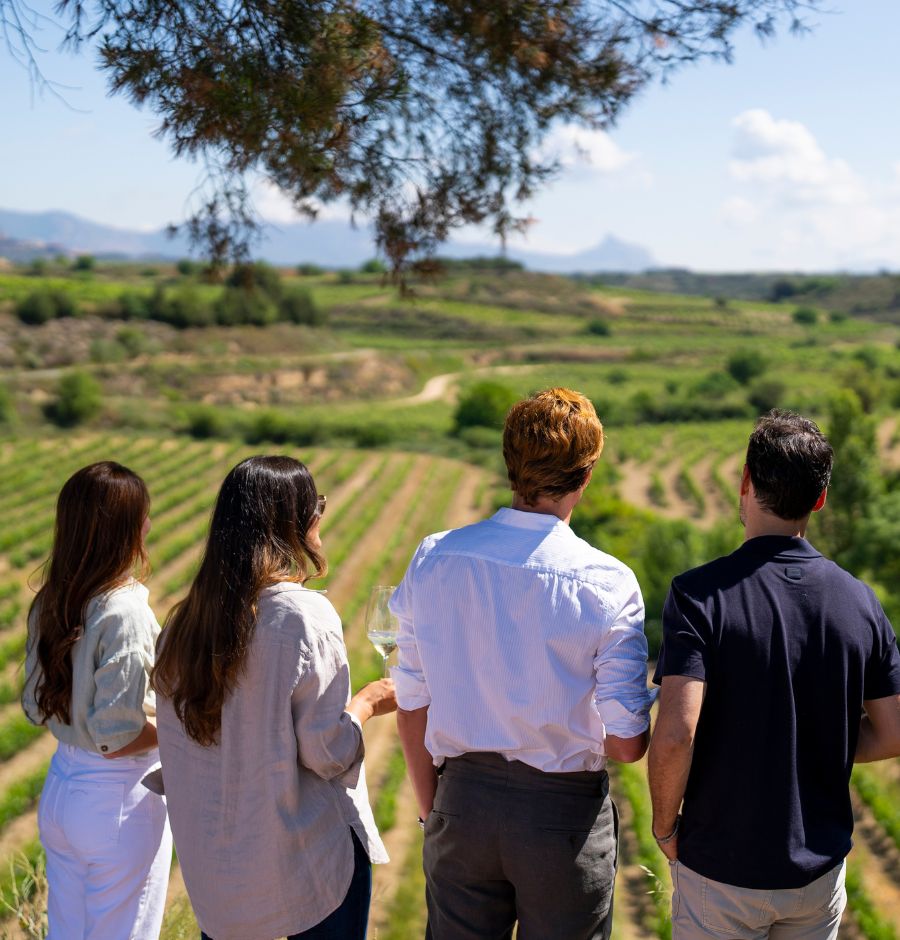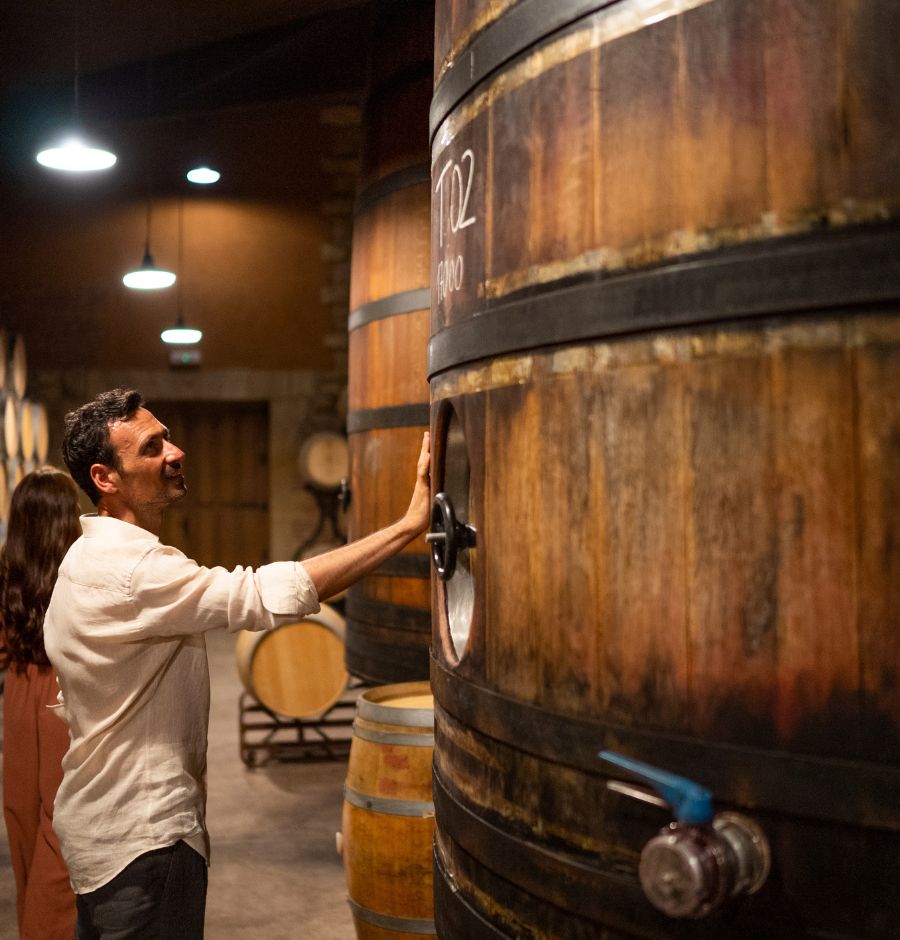 Reservation form
Please complete this form with any questions or information requests regarding our activities so that we may offer you personalized attention. We will happily attend to you as soon as possible via telephone 671 483 542 or email at enoturismo@bodegas.masaveu.com
Details (for all visits/experiences):
– A reservation request does not imply confirmation. Once we have received your inquiry, and according to availability, we will send you a confirmation email.

---
PERSONAL DATA PROTECTION
Who will process your personal data? MASAVEU BODEGAS, S.L. C/Cimadevilla, 8 – 33003 Oviedo (Asturias). | For what purpose? To manage the booking of the visit on the agreed date and to collect payment, as well as sending information on the booking and directions to get to the winery. To keep you informed on offers and promotions on our wines. | On what grounds can they do so? To guarantee compliance with the existing contractual relationship. With your consent in the case of sending information on our wines. | Who else will have access to your data? Your data is not shared with third parties. | What are your rights and who should you address in order to exercise them? Rights of access, rectification, erasure, objection and restriction with regard to the processing of your personal data, by sending a letter by regular post to: Dpto. de atención de derechos de los interesados, C/Cimadevilla 8, 33003 Oviedo (Asturias), or by email to atencion.derechos@grma.masaveu.com. Alternatively, you can bring a claim before the Spanish Data Protection Agency, Agencia Española de Protección de Datos (AEPD). | How long will your personal data be retained for? As long as you do not object sending information. | More information: Click on the following link: Personal data